Providing a Better Member Experience with eDelivery
SRP Federal Credit Union realizes significant savings on the high cost of statement printing and postage, reduces the volume of printed materials sent by mail, and increases wallet share by offering additional products and services.
Increase in eDelivery rates
Annual saving from eDelivery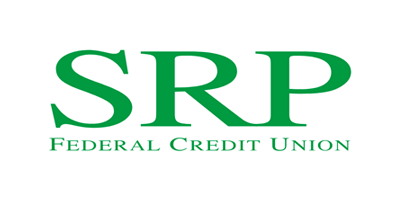 For 60 years, SRP Federal Credit Union has offered a full range of financial services to over 150,000 members throughout South Carolina and Georgia. Through their checking and savings accounts, auto loans, mortgages, business lines of credit, and more, SRP Federal Credit continues to fulfill their mission of helping their members achieve financial stability and pursue their dreams.
The Challenge
Returning cost savings to their members is part of the DNA of credit unions. In this case, SRP wanted to save on the high cost of statement printing and postage. A key driver for implementing eDelivery of monthly statements and other communications was to significantly reduce the volume of printed materials sent by mail by improving electronic adoption. Another cost-cutting requirement was that the solution needed to be printer-agnostic, to allow SRP to negotiate better rates with print vendors.
Finally, the new solution needed to help increase wallet share by enabling SRP to offer additional products and services to members via their customer communications.
"We were looking for a partner to enable us to digitally transform our member communications. DataOceans' innovative solution enables us to deliver impactful communications to help achieve the goals of adding value to our members for continued growth, while creating measurable cost savings."
Harry Gunsallus
CEO, SRP FEDERAL CREDIT UNION
The DataOceans Solution
In partnership with Ideal Health Strategies, DataOceans offered an end to end customer communications management solution that could be integrated with SRP's infrastructure quickly and with minimal IT involvement.
With DataOceans' Oceanus solution deployed, SRP Federal Credit Union was able to deliver documents like letters and statements to members across multiple channels. As a result of the rapid and seamless integration of DataOceans delivery preference management and self-service capabilities with SRP's existing consumer portal, the rate of electronic document delivery increased significantly. DataOceans' ability to rapidly integrate with the credit union's core system software and to produce channel optimized output was a key factor in driving a rapid ROI. Because the solution is printer-agnostic, and because DataOceans provides print management solutions for many clients, DataOceans was able to reduce SRP's print costs by 20%. Postage costs were also reduced by 10% through analysis of postage density and rates.
The DataOceans solution was integrated with SRP's existing online banking platform, allowing members to view their communications and change their communication preferences online. Print, SMS, email and preferences by certain communication types can now be easily managed by members in a self-service environment that is fully responsive, providing members with the freedom to work on the smart phone, tablet or device of their choosing. This helped to increase the rate of self-service adoption by members. Self-service transactions increased by several thousand each month, providing members with a superior digital experience and reducing the length and number of service calls fielded by the contact center, driving additional ROI. The solution also improved the internal servicing experience by making it simple for SRP Member Services staff to view customer communications online.
SRP also utilizes DataOceans email campaign management capability which allows for the creation and distribution of email campaigns to different member segments. Use of this DataOceans module allowed SRP to discontinue the use of a marketing automation platform and reduce the cost of managing email communications. SRP has leveraged this email campaign management capability to send member care emails during the pandemic and to provide relevant offers to member segments to drive additional cross-sell of products.
The Future
With DataOceans' Oceanus platform in place, SRP leadership now intends to use the platform to deliver targeted communications to increase awareness and sales of additional products and services to their existing members. Also under consideration is expanding the use of SMS to further reduce service friction and improve the member experience.
Want to learn more? Take the next step.
Schedule a free, half-hour session with one of our CCM experts to learn how we can transform your customer communications.