Your customers demand seamless, customized interactions across every channel every time they engage with you. But that's not possible when your customer data is siloed in legacy systems, or when communications are served by multiple point solutions that have been integrated over time. It's inefficient, costly and unsustainable.

Your Data In Motion Delivering Customer Communications
The DataOceans Oceanus CCM platform enables you to unlock data from your existing systems to create and deliver highly personalized and compelling interactive communications – bills, statements, invoices and more – across distribution channels that include print, online, mobile, interactive PDF and mobile alerts. It enables better customer interactions that increase loyalty and long-term growth, while driving cost-efficiencies to pay for itself.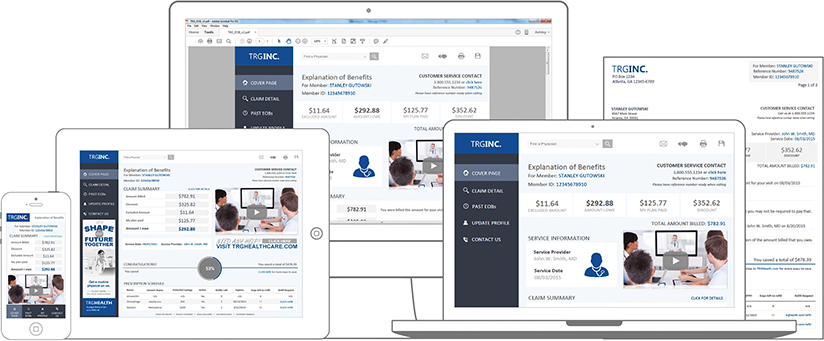 CROSS-PLATFORM FUNCTIONALITY
We've deployed our solution for hundreds of clients, so we know what it takes to design and deliver effective communications. From requirements gathering to business as usual operations, our experts work closely with you to ensure your business processes are optimized, communication designs are impactful, and operational efficiencies realized. We focus on best practices to configure an implementation tailored to your unique needs, one that delivers an improved customer experience and positive ROI.
Built on DataOceans' proprietary architecture, Oceanus is designed for rapid deployment, so you can realize value in little as 90 days. It removes the costs and long timelines of technology projects, and as a hosted managed service, doesn't require ongoing support from your IT team. Our component-based architecture facilitates easy integration with business applications and is configurable to your organization's needs. It can be hosted at our data center or your own, and easily transitions from one hosting environment to another.
A Complete Solution for Growth and Profitability
Want to learn more? Take the next step.
Schedule a free, half-hour session with one of our CCM experts to learn how we can transform your customer communications.